Precision turned parts
are rapidly becoming the future of manufacturing, and for good reason. These parts are designed to be precise, accurate, and efficient, which makes them an excellent choice for a wide range of applications. 
Precision turned parts are small components that are created through a machining process known as turning. In this process, a lathe is used to rotate a workpiece at high speeds while a cutting tool is used to shape the material into the desired shape. This process is ideal for creating parts that are highly accurate, precise, and repeatable.
The Benefits of Precision Turned Parts
There are many benefits to using precision turned parts in manufacturing. Some of these benefits include:
High Accuracy and Precision: One of the biggest advantages of precision turned parts is their high level of accuracy and precision. These parts are designed to be very precise, which makes them ideal for applications where accuracy is essential.
Reduced Waste: Precision turned parts are created using a machining process, which means that there is very little waste produced during the manufacturing process. This is because the parts are created by removing material from a larger piece, rather than by casting or molding.
Improved Efficiency: Because precision turned parts are so accurate and precise, they can be used to create machines and equipment that are more efficient. This can lead to cost savings and increased productivity.
Increased Durability: Precision turned parts are made from high-quality materials, which makes them more durable and longer-lasting than other types of parts. This can save money in the long run by reducing the need for repairs and replacements.
Customizability: Precision turned parts can be customized to meet the specific needs of a project. This means that they can be designed to fit perfectly into a particular machine or system, which can improve performance and efficiency.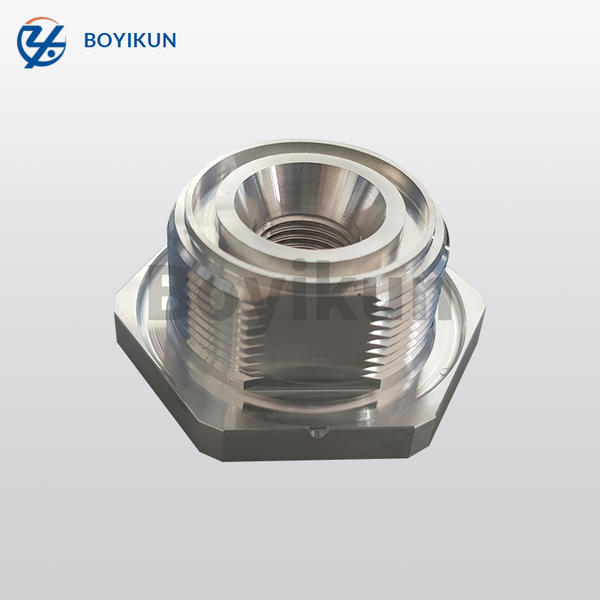 EN AW 6061-T6/EN AW 6061-T6/EN AW 6082-T6/EN AW 7075-T6/other alu alloy
Application
Mechanical  engineering
Processing
Turning technology
Surface finish
Free of oil Ultrasonic cleaning